September 2018 saw us start our 55th continuous season as a centre of folk music in Birmingham. During the 55 years that we have been running we have been in 19 different venues and had numerous club names. We have booked in the region of 1350 guests/ceilidh bands, costing over one eighth of a million pounds, and run 46 ceilidhs plus over 1200 singers' nights, with an incredible 94,000 people attending in total (but not all on the same night!).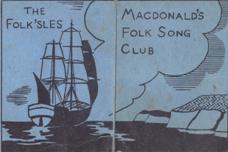 The club was originally formed as a singers' club called "The Macdonalds Folk Song Club" in June 1964 by Stan Burgess, Chris Scott-Warwick and Ron Wheeler, who were quickly joined by Erick Gooding. It was in these early days that the tradition of strong audience participation in chorus singing developed, which has stayed with us right up to the present time. This was mainly due to a high proportion of sea songs being sung at the time. The song base today has broadened, but the chorus singing is as strong as ever.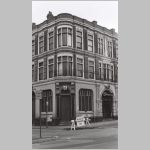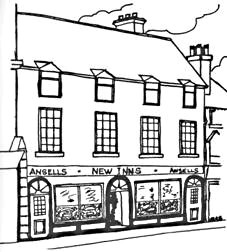 In 1966, due to the popularity of folk music, the club started booking national and local guests, who performed mainly traditional material. The club also moved premises to the Birmingham Arms and the New Inns, both of which were in close proximity to the Birmingham Markets. Some of the early guests in the 1968/9 season included Christie Moore, Tim Lyons, Frankie Armstrong and Tim Hart & Maddy Prior.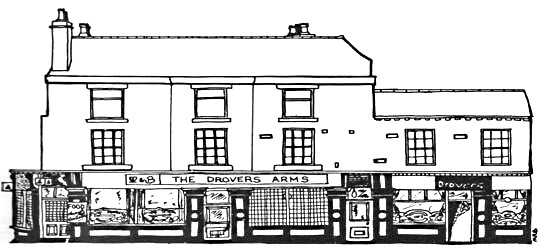 In 1968 we began a brief 3-year stay at The Drovers' Arms, near to the old Birmingham markets (now sadly demolished). It was here that Pete Coe joined the club ranks and started singing with Christine Richards (eventually to become Pete & Chris Coe). Regular visitors to the club were Finbar & Eddie Furey, who were living in Birmingham at the time. We had a base of about 9 resident singers and the harmonies that were produced during some of the singing would make the hair stand up on the back of your neck.
Following several changes of venue, 1971 saw us settle at the Old Crown in Digbeth, where we stayed for 14 years. At this time the club rode a crest due to the popularity of folk music and had some of its most memorable nights, booking such guests as The Watersons, Louis Killen, Barbara Dickson and Dolores Keane.
On the 7th of February 1975 we were visited by the "Folkweave" outside broadcasting team, who recorded a live evening when Pete & Chris Coe were our guests. This was broadcast on the radio about 4 weeks later, and anyone who was featured received £7.50 per song. 1979 saw us celebrate our 15th birthday with a superb replica cake of the Old Crown, made by Sue Percy, one of our residents.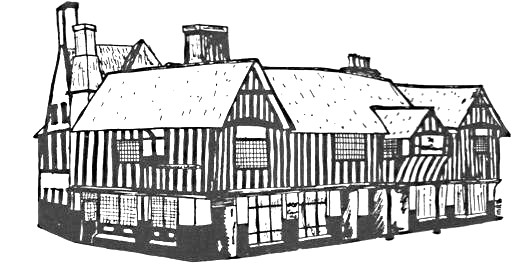 Birmingham Mail Article on the Old Crown Folk Club's 20th Birthday May 1984
To commemorate the 20th birthday of the club, the committee decided to have some commemorative mugs made, with the outline of the Old Crown as the decorative theme. A local potter was given the job and the Birmingham Mail produced a short article about the club on Saturday May 19th 1984. This can be seen reproduced here....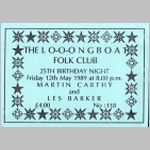 In September 1985, we had to move to The Longboat, Cambrian Wharf, just off Cambridge Street. At this time it was becoming more and more difficult to find a suitable clubroom as pubs were closing or incorporating under-utilised clubrooms into living quarters or restaurants. It was here that we celebrated our 25th birthday over a 3-day period. On the Friday night we booked both Martin Carthy and Les Barker, who gave us a superb night's entertainment. Their performance of "The Nose of Allen Dale" will go down in the history of the club. The Saturday night saw a meeting, from all over the country, of all the ex-residents and regular attendees that we were able to contact for the biggest singers' night ever, which we videoed for posterity. On Sunday lunchtime we finished the whole affair off with an informal session for anyone who managed to make it.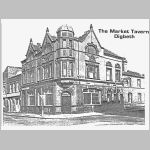 In December 1989 we had to move yet again. By now we were used to scouring the pubs of Birmingham for a vacant clubroom and we were lucky enough to find The Market Tavern (back to Digbeth). This venue was a striking Victorian, red brick building with an upstairs clubroom. It was here that we booked Chris Wood, Joe & Antoinette McKenna, and Jake Walton & Norman Haskell.
Unfortunately, due to a change of landlord, we were on the move again after only 15 months.
January 1994 saw our first foray into Birmingham's Jewellery Quarter, where John Morris and Eddie Murphy saw us off to a three year stay at the Red Lion, Warstone Lane. This was a good venue, with a comfortable room and a car park next to the pub. Some of the more memorable guests that appeared at the Red Lion were Chris Wood and Andy Cutting, Kate Rusby and Katherine Roberts, Clann McPeake and Barry Dransfield. It was here that some of our "Singers' Nights'' attracted up to 20 performers in one evening. Our 30th Birthday Night was a quiet night compared to our 25th, as we had a "big sing" which attracted 51 people, 26 of whom were singers and musicians. Our club also provided Hilary Spencer with her debut solo gig. Sadly during our time at the Red Lion we lost one of our residents, Geoff Hughes, who died after a tremendous fight against cancer. Geoff had been a great supporter, resident and committee member of the club and is still sorely missed.
February 1997, on the move again, this time to The Turk's Head, Lawson Street, which had an underground clubroom, with superb acoustics, beautifully painted in mellow colours, which were restful to the eye. Our opening guests were (again) John Morris and Eddie Murphy, whose strong voices fully utilised the excellent acoustics of the room, but more about that in three club moves' time.
September 1998 found us, yet again, wearily trudging the streets looking for another room. This followed a hasty retreat from The Turk's Head after losing a fight with a (very loud) karaoke machine. An upstairs room in the Eagle and Tun (Digbeth again!!) was available, so we moved in. Our opening guest was Tom Lewis, who kicked us off in fine style. Les Barker and Jimmy Crowley also appeared as guests during the 6 month stay at this venue.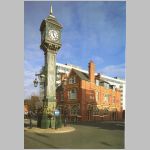 March 1999, itchy feet, so we moved back to the Jewellery Quarter, this time to The Rose Villa Tavern, another Victorian pub with an upstairs clubroom, but no chairs, so the opening night was a "singers' night" but bring your own seats. We managed to locate some reasonably cheap chairs, and the following week we were fully up and running.
We only stayed there for 8 months, but during that time celebrated our 35th birthday by booking The Wilsons when a great night of chorus and harmony singing was had by all. Unfortunately the pub was to undergo development, so:-
November 1999 back to our underground Picasso at The Turk's Head. Although some of the residents had a love-hate relationship with the wall paintings, the acoustics and intimacy of the room resulted in some great nights. The atmosphere of the room seemed to bring out the best in our guests, and the audience participation was second to none. Tony Rose was first booked by us way back on 14th Feb 1969, and we were really pleased to book him again following his return to singing.
September 2000 saw the start of our 37th season, with the return of a number of favourite guests, including Chris Foster, Les Barker, Tim Laycock and Hilary Spencer. New to the club, but now firm favourites were Bill Whaley and Dave Fletcher. The next couple of years saw a number of nights which were a bit different, including a club swap with the Somers Folk Club, Pepper's Ghost, who gave us a magic lantern show with songs and music to accompany the Victorian slides and Anne Adams, one of our residents, launched her CD from the club.
The 39th season in 2002 saw us book the reformed Regal Slip, Roy Harris on his farewell tour, and Dave Sealy who had returned to the clubs after the sad loss of his brother Al.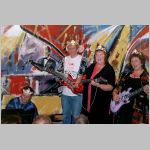 Our 40th year was a bit different, in that we held a poll amongst our regular audience to find out which guests they wanted us to book for this special season. We managed to get quite a high proportion of the "top ten" including John Kirkpatrick, Bill Caddick , Brian Peters, Martin Carthy, Jez Lowe and Sarah Gray. As close as possible to the actual date the club came into existence, we booked Mrs Ackroyd's Big Band and packed the club for a terrific night of entertainment. To cap it all we had a birthday Singers' Night, packing 53 people into the room, of which 33 were singers/musicians.
Our 41st season carried on in the same successful manner, running with a mixture of old and new guests, alternating with some terrific singers' nights. However there were storms on the horizon in the guise of a new landlord, who decided that we couldn't charge admission on the door. So on May 27th , following a great night's entertainment by Scolds Bridle, we were on the move, treading the streets yet again. Each time in the past when we have had to move, it has been extremely difficult finding a suitable pub, but this time we had a choice of 3, luckily the best option was within a third of a mile of The Turks' Head. So a midweek move down the road and the next Friday we kicked off at the new premises with a singers' night.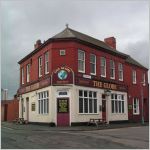 The Globe had an upstairs clubroom, which the licensee had newly decorated and was looking to hold live music nights (including a music licence), so everything fell in place. Our second night at the new premises was a rip-roaring success with two of the best squeeze box players around, John Kirkpatrick and Chris Parkinson, on their "Sultans of Squeeze" tour. Since moving to the Globe we have had some memorable nights, particularly with James Fagan and Nancy Kerr, and from Canada, Finest Kind, who treated us to some terrific harmonies and arrangements of songs.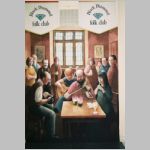 In March 2006 we commissioned John Crane to paint a backdrop to hang behind the stage and were delighted with the result which can be seen on promotional photographs of a number of our guest.
Our 43rd year ran reasonably smoothly and life was made a lot easier by having a licensee at the Globe who is very supportive of the folk club. Some of the guests booked that season include Witches of Elswick, Grace Notes and Strawhead. We gave "Th'Antiques Roadshow a grand send off with the last night of their final tour, and packed the club for Crucible from Sheffield. The season finished with Gordon Tyrell and Maggie Boyle doing one of their rare bookings, and a real treat it was too.
We opened our 44th season with Jez Lowe, who has been one of our favourites for a long time. Jez was followed a fortnight later by Cloudstreet and during their first guest spot we had an unexpected visit from the local fire safety officer, who unfortunately found some safety issues with the Clubroom and promptly closed it down. We were forced to move downstairs, where Cloudstreet finished the night, extremely professionally, in a very cramped lounge bar. We immediately started looking for a suitable venue to host the club while the safety issues at the Globe were sorted out. Luckily, we found what we thought was a suitable room at the City Tavern, a Victorian pub just off Broad Street in Birmingham. We lasted 3 weeks and then had to move having lost a battle with a Karaoke night which started downstairs. Our next temporary venue was the Endwood in Handsworth, which had a large upstairs room that was available immediately.
Our first guest at the Endwood was a 30 strong folk choir called "Stream of Sound", who gave us a real treat, with some wonderful harmonies and great song arrangements. Some of the members of the choir were attending the folk music degree course in Durham, and had travelled back to Birmingham to entertain us. Our "brief" stay at the Endwood lasted almost 12 months before we finally returned to the Globe for the 3rd night of our 45th season in September 2008.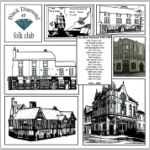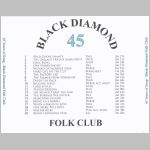 The 45th season saw the welcome return of Finest Kind from Canada and a first visit to the club of Brian Dawson, a sprightly 70 year old from Lincolnshire. Both of these guests did totally different, but equally, enthralling, nights.
We also celebrated the club's 45th birthday year with specially designed T-shirts, sweat shirts and fleeces and, in March 2009, started to record a CD called "45 Years of Song". The CD consists of songs that have been sung regularly at the club during its 45 years of existence, including the song "Teeside Bridges" written by Eric Gooding in the 60s for a BBC song competition. All the songs are sung by the current residents and committee of the club and are intended to mirror exactly what audience hear at the club. Unfortunately it took longer to record and edit than expected and was finally launched in December 2009.
During our 46th season a few of the guests we booked were a little different. These included Irene Shettle and Ralph Jordan, with their unique show about the life and songs of Lucy Broadwood, and Pepper's Ghost who returned for a second visit to the club. Their incredible magic lantern show of Victorian glass slides was accompanied by suitable songs and music. The Claque bought back a lot of memories (for those still able to remember) of the Songwainers and Isca Fayre, guests that the club booked regularly in the 60s and 70s. We also booked Brian Dawson for the first time and heard how he has personal links to a lot of the folk songs collected in Lincolnshire.
Our 47th season started with Cloudstreet, followed fairly closely by Column Sands. In November we had a musical play called "The Ancient Legacy" written by Eric and Eileen Payne. This was an evening of songs, music and sketches about the Green Man, combined to take us through the seasons of the year, and was an excellent production. We also had a similar evening in January when Life and Times performed their "Where The Working Boats Went" production. Both of these played to full houses and attracted a lot of interest. May saw the second visit of Finest Kind to the UK and, once again we had a full house and were treated to some incredible harmonies.
During the summer break the club opened up for a night to accommodate Tom Lewis who bought a party of Canadians and Americans from "across the pond" for a holiday tour encompassing folk festivals, clubs and the sights of the UK. The guests for the night were Quicksilver and some of the visitors also did floor spots.
Our 48th season kicked off with some great guests, Bill Whaley & Dave Fletcher, Bob Fox and Strawhead, to name but a few. We booked a lot of old favourites and also slotted in some 'first-timers', including Dan & Bonnie Milner, Cupola Ward and Pilgrims' Way, all of whom played to full houses and were great entertainment.
Following the summer break away we galloped into our 49th season with the inimitable Benny Graham. A late offer from Karen Tweed, Carolyn Robson and Kevin Dempsey for a guest night was grabbed with both hands, gave us a room bursting at the seams and an incredible night of music and song. Unfortunately, one of our 'nights with a difference', The Merry Tiller, had to be cancelled due to snow, but the show was rebooked in July and was great fun. We also managed to book The Tea Cups, who gave us a great night of songs, humour and wonderful chorus singing.
Our 50th season proved to be one of highs and lows. Our opening night with Nancy Kerr and James Fagan was tremendous, with a full house of our usual singing audience. They were followed by Martyn Wyndham-Read , Janet Russell and Stream of Sound, a youth chorus who sing a‑cappella harmony.
Then completely out of the blue, The Globe, our home for eight of the last nine years, unfortunately closed down at very short notice, but we were lucky enough to be able to relocate immediately to temporary premises at the Lamp Tavern in Barford Street. We thought that this would give us enough time to find a new, permanent home. So what did we do? We did what we have done many times before and trudged the streets of Birmingham, visiting pubs and clubs with function rooms. On this occasion our visits proved fruitless, but an article describing our plight, placed in the Birmingham Evening Mail, resulted in offers from a number of venues.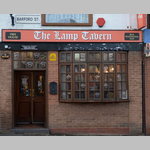 In the meantime discussions with Eddie, our temporary landlord at the Lamp, had progressed and happily, we were offered a permanent home, with the added bonus of a selection of real ales, some actually brewed in a micro-brewery on the premises. The disruption and change of venue reduced audience numbers slightly, but they soon rebuilt and we enjoyed Peter and Barbara Snape, Barrie and Ingrid Temple and Richard Grainger. Another night with a difference was Peppers Ghost, where a Victorian magic lantern show of slides accompanied by related songs, music and readings, was a tremendous success.
So, from the low point of the closure of the Globe, to what was a real high point and one of the best things that the club has organized (well, in our opinion anyway), our 50th birthday weekend. Held on the 16th 17th & 18th May 2015, we kicked the whole weekend off with Pete Coe as the Friday night's guest at the club. The evening was sold out, with a whole host of past residents and club members swelling our regular audience numbers. Pete was one of the club committee members and a resident singers for a number of years before he turned professional, and he gave us a wonderful evenings entertainment which set the scene for the rest of the weekend. Saturday 17th saw us relocate to the Edgbaston Palace Hotel, on the Hagley Road in Birmingham, for two concerts with an evening meal in between them. The guests were:-
Afternoon
Brian Peters
Mike Frost
Mary Humpreys & Anahata
Evening
John Conolly
Grace Notes
The Teacups
Singers from both past and present started the proceedings for each of the two concerts, and it was particularly poignant for a number of people to hear Ron Wheeler, one of the founder members of the club, singing with his son Tobin. The evening concert finished up with the Teacups doing what they, and the "Black Diamond family" do best, singing shanties and chorus songs, with the rafters being lifted off the hotel roof by the harmonies and sheer volume of sound produced by the audience.
The mix and variety of the performers in the two concerts, the excellent food supplied by the hotel, and (for a change) the brilliant weather made the whole day well worth all the effort that had gone into it.
On Sunday 18th anyone who was able to turned up at the Lamp for a lunchtime singing session. It was a full house, including 29 singers and, everyone in a singing mood. This went on for 2 -3 hours, with a short break for some refreshments in the middle. It was a real treat to hear singers and musicians who had been residents or regular attendees at the club from 1964 onwards. The smaller club room at the Lamp gave a much more intimate atmosphere than the hotel, and certainly everyone who attended really enjoyed themselves.
Photographs of the 50th birthday weekend, taken by Derek Catley, can be seen here, on the website.
Having come down to earth after the high of the birthday weekend, we had two singers' nights on the trot, and the second of those turned out to be one of those where everyone turned up on the same night, with 29 singers and a total of 48 people present, including Lynne Heraud and Pat Turner who had been guests earlier in the season. The week after, on the 6th June, our guests were the Melrose Quartet, who gave a faultless performance to a full house, leaving everybody asking for more. Greg Russell and Ciaran Algar's first time visit bought a touch of youth to the club, before we closed for the summer.
Our 51st season started with a hiccup, as the guests booked had to cancel at short notice because of illness. Luckily, some of the committee saw a trio called Granny's Attic at the Somers Club in Worcester; they were young, available at short notice as well as being talented. So they started the season off with a packed room and a cracking night of music and songs. They were followed by a new act to the club, the Bailey Sisters, and then a firm favourite, Trio Threlfall. Unfortunately, due to health reasons, Finest Kind had to cancel their tour of the UK, so we had to find yet another replacement guest at short notice. This time we managed to find a young trio called Speldosa, who put their youthful slant on songs and music.
November 7th saw the visit to one of our singers' nights of a mini bus full of singers/musicians from the Grand Union Folk club, including Keith Kendrick and Sylvia Needham. There were 44 people in the club room with 32 of them being performers, needless to say, it turned out to be a memorable evening. In January, yet another guest had to cancel at short notice. Unfortunately, this time we failed to find a replacement, so no problem, we fitted another singers' night in.
So far this season we have booked a number of acts doing their first booking at the Diamond, including Blast From The Past and Foxglove Trio, other guests on their second visit were Damian Barber/Mike Wilson and Hector Gilchrist. A unique night for us was booking David Campbell, which meant that in the club's 51 years of running we had booked 3 generations of the Campbells since 1964: Ian Campbell, Ian's mother and father, Dave and Betty Campbell and now David.
Then came our 51st birthday night, which turned out to be what was possibly, the best nights' entertainment we have had, since moving to the Lamp Tavern. Our guests were Magpie Lane, the room was sold out, and the atmosphere was electric. The audience were in great singing voice, which in turn inspired Magpie Lane, and everyone went home on a high. The season was finished off admirably with three great singers' nights in a row.
During the 52nd season, we booked a number of guests who were new to the club, including The Birdscarers, Laura Smyth and Ted Kemp, Sound Tradition and Jill Pidd/Doc Rowe. All of them gave us excellent nights, with the presentation of the making of "The Transports" by Doc Rowe being particularly interesting. The other big highlight of this season was the 52nd Birthday Night, when a full house for the Wilson Family had the clubroom shaking with the combined voices of the guests and the audience.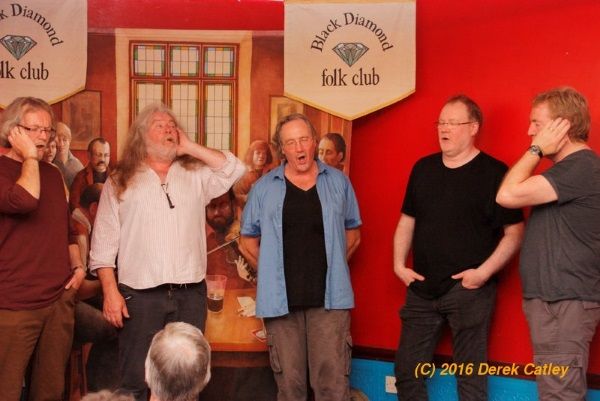 We also saw the last visits to the club by both Quartz, as well as Life and Times, who were disbanding soon after their visit to the club. On a sad note, following falling numbers, the club had to cancel the Christmas Ceilidh, which has been running since 1977, due to lack of support. The difficult decision was also taken to cease running Ceilidhs for the foreseeable future.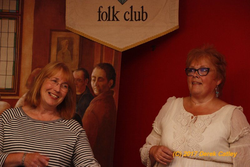 Our 53rd year kicked off with Hissyfit, who gave us a wonderful night. Unfortunately, it was to be their last visit to the club as they were calling it a day soon after their gig at the Diamond. During the 47 week season, we booked 4 guests who were new to our audience - Jimmy Hutchison, Barron Brady, Jody Kruskal and the newly formed JIB. We also featured a number of guests who had not been to the club for a while in the guise of Jimmy Crowley (last booked in 1999), Chris Foster (on tour promoting his latest CD) and Dick Miles (last booked 1993). As far as our singers' nights go it was a great year, with many of them attracting 20 plus performers.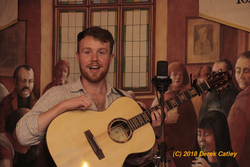 One of the club favourites, Jez Lowe, led off our 54th season, and the 20 plus performers on a high percentage of singers' nights continued. One of the outstanding nights was the newly formed Arrowsmith-Robb Trio pulling in a full house. Many regular favourites appeared as guests this season, with a few new names thrown in, such as - Morai, Grasshoppers and Jack Rutter. We also had one of our slightly different nights when Phil Clayton and his daughter performed songs and stories of the Midlands canals, accompanied by a slide show illustrating them.
So far this season, in our 55th year of running, we have booked a number of artists new to the club - Rosie Hood, Steel Songbirds and Rowan Piggott. The best night by far was when Cosmotheka's new line up appeared, raising the rafters at the Lamp Tavern and reminding us of the halcyon days of the club in the 70's and 80's, when Dave and the late Al Sealy were regular guests at the Old Crown in Digbeth.