Page 3 of 15
Following several changes of venue, 1971 saw us settle at the Old Crown in Digbeth, where we stayed for 14 years. At this time the club rode a crest due to the popularity of folk music and had some of its most memorable nights, booking such guests as The Watersons, Louis Killen, Barbara Dickson and Dolores Keane.
On the 7th of February 1975 we were visited by the "Folkweave" outside broadcasting team, who recorded a live evening when Pete & Chris Coe were our guests. This was broadcast on the radio about 4 weeks later, and anyone who was featured received £7.50 per song. 1979 saw us celebrate our 15th birthday with a superb replica cake of the Old Crown, made by Sue Percy, one of our residents.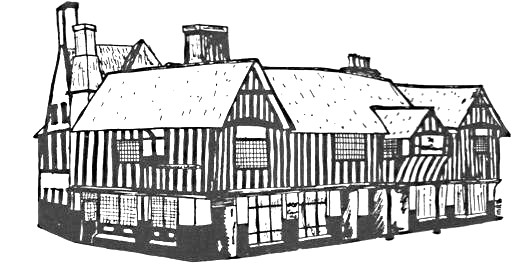 Birmingham Mail Article on the Old Crown Folk Club's 20th Birthday May 1984
To commemorate the 20th birthday of the club, the committee decided to have some commemorative mugs made, with the outline of the Old Crown as the decorative theme. A local potter was given the job and the Birmingham Mail produced a short article about the club on Saturday May 19th 1984. This can be seen reproduced here....